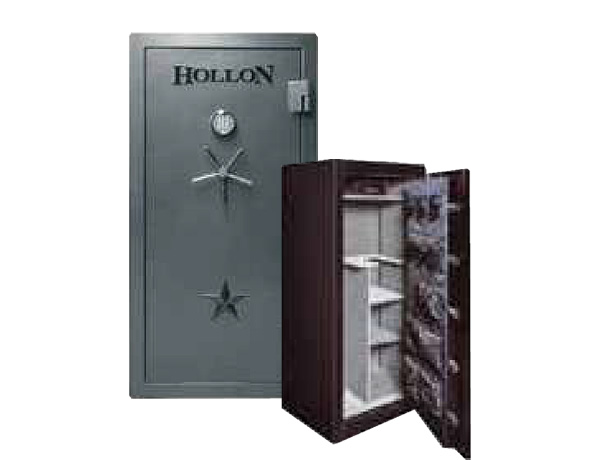 Hollon RG-22 Republican Gun Safe
Torch Resistant Fire Rated for 120 mins of Protection at 1400°F. Far Exceeds California Department of Justice Regulatory Standards for Residential Security Containers.
Hollon Republican Series | Assembled in the USA. Made with American + Global Parts
RG22 is a super gun safe that can prevent your valuables from getting damaged under 1400 degrees F temperature.
FEATURES:
(4) Pre-Drilled Anchor Holes (mounting hardware not included)
Extra Durable Textured Finishes
Upgrade Chrome Plated Package
(1) Full Lenght Adjustable/Removable Shelf Reinforced with Steel Beams for Maximum Weight Capacity
Top Shelf Designed to Accomodate Long Guns
Ultra Plush Fully Adjustable Interior Racking
(3) Small Adjustable/Removable Shelves
Removable Gun Rack
Newly Designed Pocket Door Organizer
(14) 1 1/2″ Active Chrome Plated Solid Steel Live Locking Bolts
(4) Way Active Locking bolts with Coverage on All 4 Sides of the Door
Drill/Balistic Resistant Armored Hard Plate to Protect Lock
Active Spring Loaded Re-Locker to Prevent Punch Attacks
1/4 solid steel plate door for pry bar Resistance
Heat Activated Expandable Intumescent Door Seal Designed to Seal out Smoke and Water
3 gauge steel door and 10 gauge steel body
Holds up to 22 guns
800 lbs of total weight.
16.93 Cubic Feet
Dimensions:
59 inches in height
30 inches in width
24 inches in depth
(59″H x 30″W x 24″D)